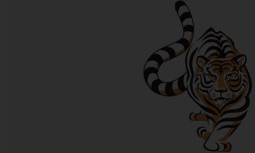 Laura Alvarez Borla
4 Dec 2023
Factors Affecting the Assemblage of Carnivores (Orden Carnivora) in Northwestern Patagonia, Argentina
Alan Monroy-Ojeda
29 Nov 2023
Field Validation of Species Distribution Models and Community-Based Field Monitoring for the Conservation of the Harpy Eagle and King Vulture in Mexico
Cristian Poveda
28 Nov 2023
Investigating the Impact and Methods of Control of the Smooth-Billed Ani, an Invasive Bird in Galapagos
Ricardo Miranda
17 Nov 2023
Invasive Sun Coral in Tropical Protected Coral Reef Areas: Monitoring Expansion and Social Engagement
Brenda Hrvoj Alvarez
16 Nov 2023
Evaluation of the Population Status of Tayassu pecari and Tapirus terrestris and their Interaction with Cattle in Southern Yungas Forest
Paula Leticia Perrig
25 Oct 2023
Effect of a Disease Outbreak on the Conservation of the Threatened Andean Condor
Edgar Abel Sánchez García
18 Oct 2023
Sea Level Rise and Climate Change on the Mexican Atlantic Coast: Challenges and Opportunities for Protection of Coastal Wetlands
Nicolas Davalos
12 Oct 2023
Galapagos Reef Revival
Laura Facci Torezan
12 Oct 2023
How Can Urbanization Impact Mangrove Bird Diversity?
José Gabriel Martínez-Fonseca
12 Oct 2023
Filling Spatial and Ecological Information Gaps in Threatened Forest-Sensitive Bat Species and Endangered Ecosystems in Nicaragua
Devya Hemraj-Naraine
12 Oct 2023
Ecological Diversity of Freshwater Fishes in Canje River, Guyana
Cíntia da Costa
12 Oct 2023
Effects of Fire on Bat Diversity and Occupancy in the Megadiverse Brazilian Savannas
Ángeles Fiorella Raffo
12 Oct 2023
Ecological Restoration of Chaco Serrano Forest Invaded by Ligustrum lucidum (Glossy Privet) in Central Argentina
Matias Wajner
26 Sep 2023
Effects of Subsistence Hunting on Wildlife: An Analysis of Human/Wildlife Relationships in Northern Córdoba, Argentina
Felipe Osuna
15 Sep 2023
Research and Monitoring for the Conservation of the Volcano Rabbit (Romerolagus diazi) and its Habitat, the Temperate Grasslands of Central Mexico
Melisa Katherine Hernandez Reyes
7 Sep 2023
Women Conserving Life: A Community Option for the Conservation of Sea Turtles in the Colombian Pacific
Julia Paulucci
6 Sep 2023
Impact of Anthropic and Environmental Variables on Ecology and Conservation of Carnivores in the Recently Created Ansenuza National Park, Argentina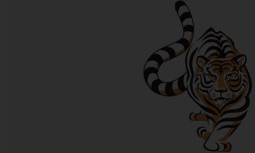 Carlos Eduardo Restrepo Giraldo
6 Sep 2023
Sensory Traps in Arid Environments of Mexico: New Insights for Bat Conservation in a Drier Future
Ana María García Cegarra
5 Sep 2023
Are Whale-Watching Tourism and Entanglement in Fishing Nets Stressing Humpback Whales in their Breeding Area of Peru?
Sofia Jones
5 Sep 2023
Conservation Actions for Sea Turtles in Argentina with the Local Community
Jorge Garzon
17 Aug 2023
Phylogeography, Genotypic and Phenotypic Diversity of the Species Myadestes coloratus in the Darien Region
Martin Blettler
16 Aug 2023
Something is in the Air: Atmospheric Microplastic Transport and Deposition in Natural and Unnatural Environments of Argentina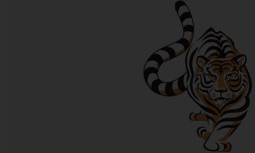 Flávia Fernanda Weber de Souza
16 Aug 2023
Can Cocoa Agroforests Provide Functional Connectivity Within a Biodiversity Global Hotspot?
Luis Carlos Beltrán Lacouture
9 Aug 2023
Development of Plant-Disperser Networks in Restored Fragments in Los Tuxtlas, Veracruz, Mexico
Omar Sanchez
6 Jul 2023
Assessment of Biological and Socioeconomic Effects in a Fishery Refuge Zone in Yucatan, Mexico