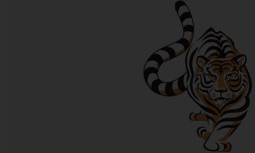 Filipe Guimarães Lima
30 May 2023
Defining an Ecological Corridor in Central Brazil Using Mammalian and Fire Dynamics Data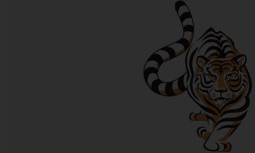 Antonio Iderval Sodré Neto
30 May 2023
Mapping the Illegal Trade of Songbirds through Stable Isotope Analysis in Heavily Hunted Brazilian Hotspots
Siavash Ghoddousi
5 May 2023
The Role of Tourism on Human-Jaguar Coexistence in Pantanal
Luiz Eduardo de Oliveira Gomes
29 Mar 2023
Plastic Pollution Influence over Mangrove Ecosystems from Southeast Brazil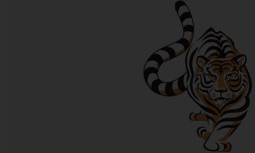 Camila Carvalho de Carvalho
24 Mar 2023
Exploring the Use of Sonars for an Unprecedented Estimate of Amazonian Manatee Abundance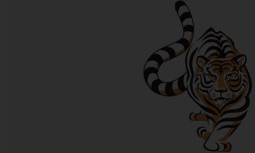 António Carlos Manhice
3 Mar 2023
How Fires Affect Tadpoles in a Brazilian Protected Area?
Rodolfo Assis Magalhães
1 Mar 2023
Participatory Monitoring of the Brazilian Three-Banded Armadillo in Northeast Brazil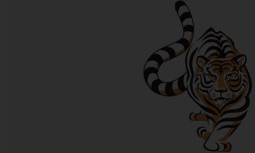 Cindy Julieth Celis Borda
2 Feb 2023
Taxonomic Revision and Geographical Distribution of Augochloropsis Cockerell, 1897 (Hymenoptera; Apoidea) from Brazil
Felipe Ennes Silva
24 Jan 2023
Using Field Surveys and Genomics to Unveil the Population Status of Bald-Headed Uakaris (Cacajao spp.) in Amazon Rainforest, Brazil
Túlio Freire Xavier
11 Jan 2023
Evaluation of the Effects of Human Sound Impacts on Acoustic Diversity in Coral Reefs in Northeastern Brazil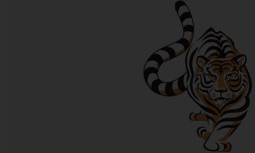 Ana Elisabeth Cordeiro Sayegh
11 Jan 2023
Chemical Characterization of Plastics Ingested by Sea Turtles
Patrick Derviche
14 Dec 2022
Nursery Habitats of the Dog Snapper, Lutjanus jocu, Across the Abrolhos Bank, Southwestern Atlantic: Conservation and Awareness Actions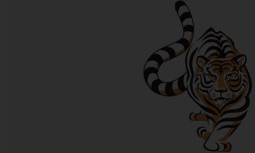 Geane Santos da Costa
13 Dec 2022
Surviving the Changes: How Genetic, Ecophysiological, and Environmental Aspects are Keys for a Tropical Palm Adaptation?
Tainara Venturini Sobroza
28 Nov 2022
Barriers that Connect: Evaluating the Role of Wildlife Corridors in Mitigating Noise and Improving Habitat Quality in an Amazonian City
Rebecca Borges
31 Oct 2022
Making Space for Conservation: How Relationships and Perceptions Can Guide Science Communication and Zoning for Ecosystem Services on the Amazon Coast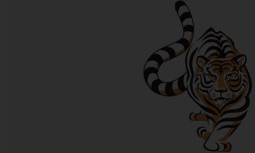 Rodrigo Mayrink
28 Jul 2022
Isotopic Tracers for Endangered River Turtles: A Forensic Tool to Tackle Wildlife Trafficking in the Amazon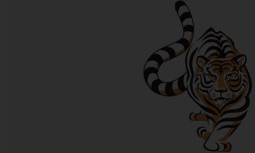 Gudryan Jackson Barônio
28 Jul 2022
Plant Reproduction on Different Fire Regimes: How it is Maintained by Different Ecosystem Services?
Geanne Carla Novais Pereira
28 Jul 2022
Is Flying Enough for Butterflies? Assessing Diversity Patterns and Interactions in Tropical Forest Landscapes
Renann Henrique Paiva Dias da Silva
27 Jul 2022
Ecology and Conservation of Novaes' Red-Headed Uakari Monkey (Cacajao calvus novaesi) in Amazonian Flooded and Unflooded Forests
Indira A. L. Eyzaguirre
5 Jul 2022
Mangrove Observatory: Building Knowledge for the Mangroves We Want
Ingrid Naiara Gomes
23 Jun 2022
Conservation of Bee-Plant Interactions and Pollination Ecosystem Services in a Tropical Megacity
Mariana Victorino Nicolosi Arena
21 Jun 2022
Landscape Evaluation for Stingless Bee Nest Maintenance and Honey Quality in Urban Areas
Zubaria Waqar
30 May 2022
Genetic Parameters of Cariniana legalis (Mart.) Kuntze (Jequitibá-rosa) to Restore and Conserve the Southern Bahia Atlantic Rainforest
Thabata Cavalcante dos Santos
25 May 2022
Conservation Strategies for Vulnerable Bushmaster Snakes (Lachesis muta rhombeata) in Forest Remnants, Northeastern Brazil
Marsal Danrlei de Amorim
22 Mar 2022
Plant-Pollinator Interactions in the Endangered Campos Rupestres: The Role of Plant Diversity for the Conservation of Endemic Species